Green Excavation Company
For more than 10 years, customers have counted on us to be trustworthy, honest and hardworking. We haven't disappointed them—and we won't disappoint you. As an earthmoving Oregon company, we consistently deliver quality excavation services and civil construction work because each employee embraces our company's core values that promote integrity, fairness and accountability.

As a company, we believe in treating all people with respect and treating the environment with respect as well. Recently, we switched all our commercial fleet's hydraulic fuel with environmentally friendly biodegradable oil. We support sustainable and green civil construction practices and value the opportunity to do our part for the community as shown below: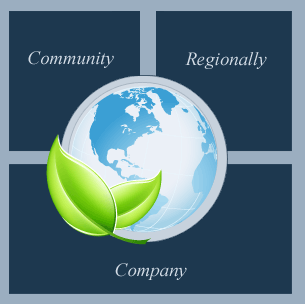 Our company was featured in Sustainable Construction's Fall 2012 magazine- showcasing our D7E that is an electric drive machine. Check out the article by following this link.
Our Sense of Responsibility Runs Deep:
As a company, we believe in treating our employees, sub-contractors and clients with respect.

We actively support the local community through donations and work with non-profits.

On a regional basis, we work with lawmakers on important policy issues that impact our industry, as well as serve on a number of association boards.

We care about our planet and make it a priority to be good stewards of the land and natural resources in every community we serve.