Water and Waste Water Services
K&E is skilled in installing pressure water and sewer force mains as well as gravity sewer construction mains and collection and treatment systems. As experienced civil construction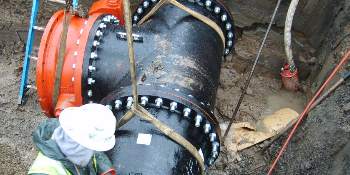 contractors, customers call on us for a variety of water supply and drainage projects because of our knowledge and our ability to solve construction challenges. Understanding the hazards of sewage contamination, you can trust our crews to avoid waste water structural failures and leaks and ensure the proper placement of water main and sewage lines.
Storm Drain Management
Rain water not absorbed into the earth can turn lawns in to mud and create serious erosion problems. It can also flood parking lots and roadways, and seep into buildings causing damage to their foundations.
K&E waste and water services help clients avoid this type of damage. For new construction, K&E makes it a priority to work with developers and engineers t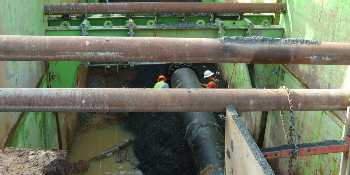 o identify stormwater management needs upfront. For other storm drain management issues, we develop ways to solve drainage problems for existing construction through rerouting or better capturing of water by storm drains.
Count on us to solve your waste water and stormwater issues.
Contact K&E
.