Installation of Underground Utilities
Although underground pipelines for gas, cable and phone are essential for safer and more aesthetically pleasing communities, infrastructure construction projects such as underground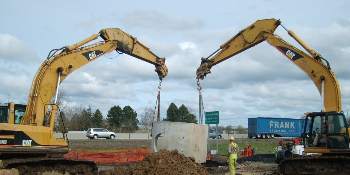 utilities are some of the most difficult to coordinate and build. Because they must run under roadways, parking lots and beneath the foundations of buildings—plus be serviceable for years and years.
K&E takes pride in the tens of thousands of underground piping miles we have installed for clients ensuring safe energy and power to cities and communities. We have the know-how and experience for the installation, renovation or upgrade of any underground utility project. And we will help coordinate work with all responsible parties and public agencies to provide the best solution.
Contact our team
for your next project. Going with us will save you costly underground utilities repair time for years to come.